Our Work
We strive to improve gender equality through the provision of water, sanitation, hygiene (WASH) services and menstrual education programmes. Working in partnership with nature is the backbone to our practice.
Our Approach
+Facilitate
We build eco-toilets and clean water facilities, and provide sustainable period products to people who really need them.
support us
+Educate
We create community wide behavioural change through our education programmes. We provide motivation and hygiene training to everyone we build toilets for. We teach gender-inclusive menstrual, sexual and reproductive health programmes in communities where people with periods face taboos.
learn more
+Advocate
We conduct key research to aid in the fight for gender equality. We are currently leading India's first endometriosis survey among vulnerable communities.
raise your voice!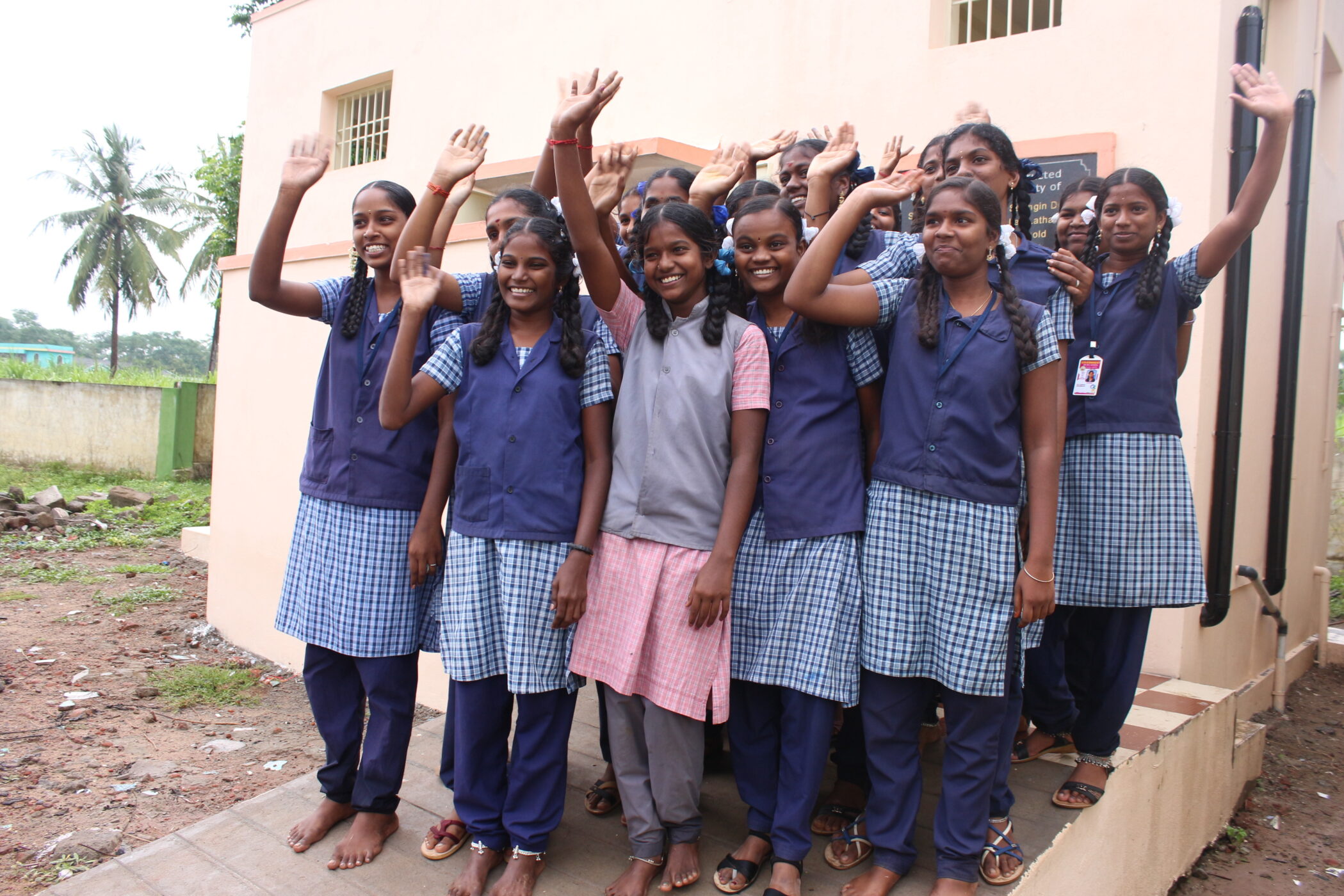 Water

For over 25 years our team have been pioneers in bringing sustainable sanitation to vulnerable communities. We know that improved water, sanitation and hygiene are fundamental to all development. By partnering with local leaders within our communities, we make sure our solutions are bespoke to their needs. By pairing quality construction and motivational hygiene training we promote long-term behaviour change that spans generations.
Women

Educating communities about menstruation is a core solution to solving gender inequality. Our menstrual health programmes empower people with periods by promoting excellent menstrual, sexual and reproductive health literacy, eradicating taboos and keeping children with periods in school. As part of our programmes we provide sustainable period products to everyone who needs them.
When we teach, we teach everyone; girls, boys, men and women to ensure a full community mindset shift and create a safe environment where all genders can thrive.
World

Environmental action is the backbone to our work. We approach every project as a partnership with nature. We make sure we consider the impact of what we create. Our eco-toilets stop waste entering the environment, are built to last lifetimes, save millions of litres of water every year and create soil regenerating compost.
In partnership with Cornell University and Tamil Nadu Agricultural University, we are currently leading a pioneering research programme into biochar and new forms of soil healing practises for smallholding farmers.
Numbers & Location
The Cycle serves over 100,000 people daily. We have taught over 25,000 people our menstrual education programme and built over 5,000 eco-toilets. Historically, we have worked throughout Africa and India. We currently focus our work in Tamil Nadu, India.