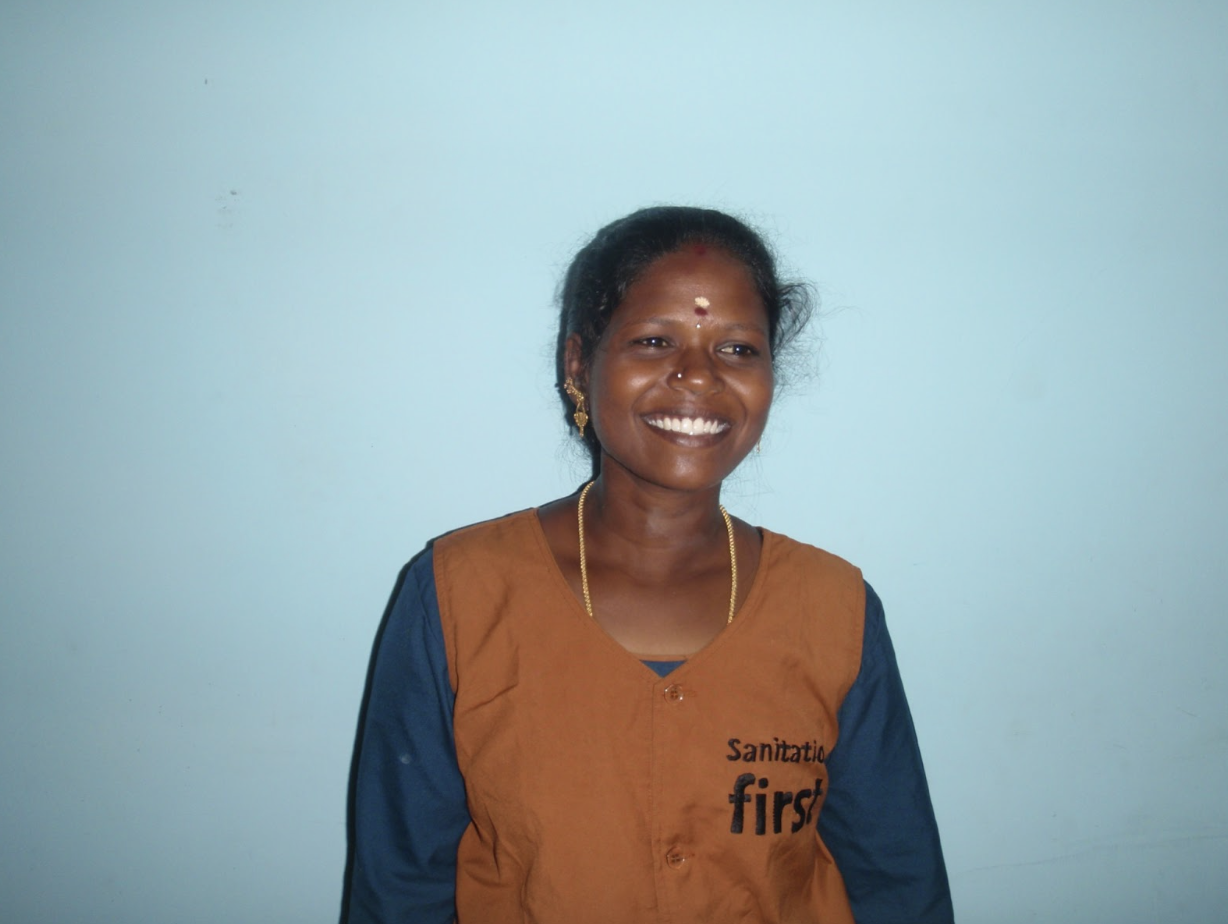 Karpagam's Story
Since the day we met Karpagam, she has always greeted us with the same bright smile. Even when times became hard; her husband suddenly abandoned the family, leaving her with two little children and his aged parents to care for. She was struggling to make ends meet, but she was resolutely brave and cheerful.
Karpagam came to us and asked for a toilet to be built near her home so she could cope more easily. Her children were falling sick, and medicines were proving expensive. Also, her aged parents-in-law were finding it difficult to climb the steep incline behind her house to relieve themselves.

I am the sole carer for my two small children and aged parents-in-law, it is hard work but I keep smiling. To help me care for my family, The Cycle built an eco-toilet for us to use. My children are healthy now which means I don't have to spend money on medicines, so I send them to school to complete their studies. Things are easier now, so I can smile even more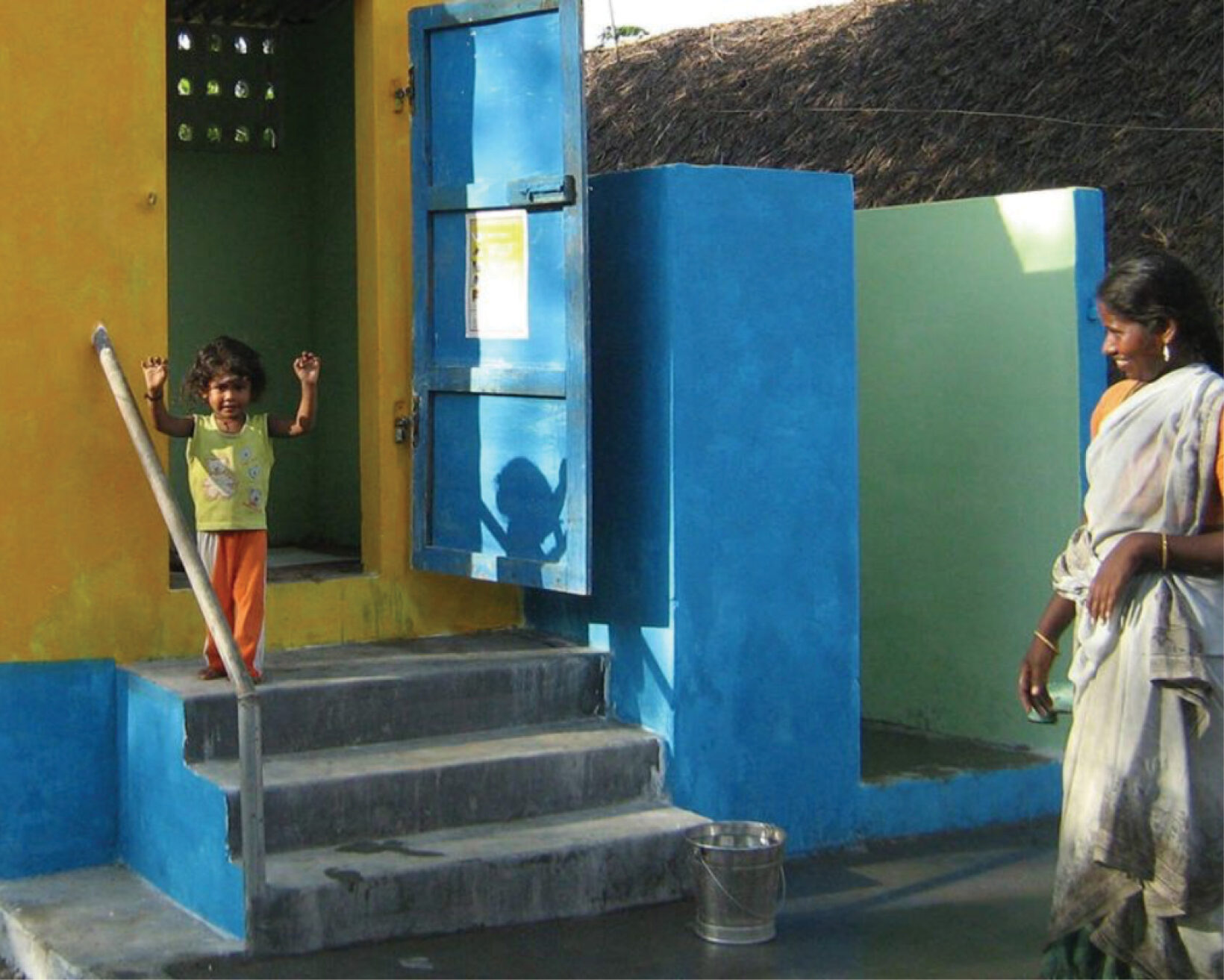 As requested the eco-toilet was built, and from the moment it was constructed she was so full of pride and enthusiasm and asked almost every question any could ask about an eco-toilet. She promoted the toilet and kept showing her neighbours, and then her entire community how much it had changed her life! We were completely in awe of her amazing ability to spread our work and encourage more people to step forward and ask for toilets to be built. Just a few months later we asked Karpagam to join our team.
After four years of working with us she has been a huge inspiration to so many local women. She brilliantly balances her work and caring for her family. Her manner and enthusiasm mean she is deeply respected by the community. Her children, now healthy, are in school and she has renovated her hut to help keep her elderly in-laws comfortable. She is our number one promoter and visits families on our behalf motivating them to keep using their ecosan toilets. Karpagam is a changemaker and we are thrilled to have played a small role in keeping her smiling.
Give today and support more women like Karpagam
DONATE